Business Insider Releases 'Sensationalize' API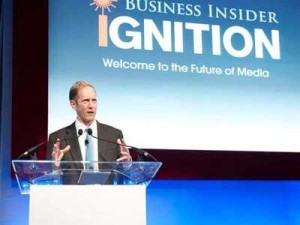 Close on the heels of getting sued by Merriam-Webster, popular gossip blog Business Insider has released an API to cater to bloggers around the world. Called the 'Sensationalize' API, the tool helps bloggers convert the dullest of news items into sensational headlines.
"I was stunned by the results" said Andrew Smith. "I tried it out today – I tried getting a headline for 'I did not sleep last night' and the API returned
'Breaking: Leading Blogger Creates Record – Sleepless For 86400 Seconds'
I was just speechless! " he said, explaining his results.
Meantime, SVChronicle sources confirmed that plugins for all leading blogging platforms (i.e. WordPress) are on their way.
Image Credit: Business Insider