Kara Swisher: "My Yahoo Sources Are Just Forwarding Me Email Jokes"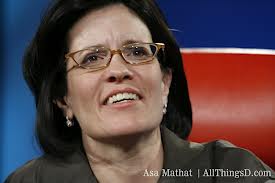 Faced with a 'nothing to write about' crisis, Kara Swisher from AllThingsD  has requested Yahoo CEO Marissa Meyer to make Yahoo more interesting. "Nothing seems to happen at Yahoo these days – my sources are sending me email forwards like do not use a smartphone while it is charging etc" said a visibly upset Kara.
"What happened to all the manifestos? I can sponsor whatever butter they need – someone just get a manifesto out" she wrote, in a mass email to all her sources at Yahoo.