Meet 'Dial-In': An App That Represents You in Conference Calls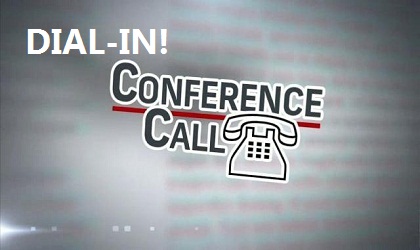 This is a genius idea. Silly Labs today introduced an amazing app called 'Dial-In' that you can configure to dial in and participate in all your conference calls. The app promises to represent you on the call, and you don't even have to listen in. You can just connect it to your Outlook calendar, and the app would represent you on every call for the day.
SVChronicle got an early preview of the app – in my tests, the app's performance was stunning. I had to 'train' the app for five minutes so it got to 'understand' my voice and conference call style. I was asked to say a few things, like 'Hello', 'Thank You', 'Appreciate', 'Fair Point' etc. I had no idea what awaited me when I ran the app for the first time – it joined the call, announced itself "Hello, this is James." – and then, at frequent intervals, made statements like "I'm sorry, can you please repeat that" or "Fair point, I agree".
The app comes in two versions – a free version with some basic capabilities, and a premium version where you can configure your role – like Project Manager, Consultant etc. The app then intelligently mixes sentences – for instance, in my tests, when I configured the app to run in Project Manager mode, it ended the call with "Can you please send me a report on the progress by the end of the week?". There is also a VC mode, where the app would ask questions like "Why Now" or "what is the ideal business model for our company?" or "can we be in two businesses at the same time?" every 5 minutes during the call.
The aha moment for all of us at SVChronicle came when the App made a statement about 20 minutes into a 30 minute call -"Folks – in the interest of time, can we agree to take up this specific item offline, and move on to the next point of discussion" and everyone on the call agreed.
The Dial-In App is available on both iOS and Android. The premium version is $4.99 and in my opinion, is well worth the money.