Marc Andreessen Changes His Name To Nineties Andreessen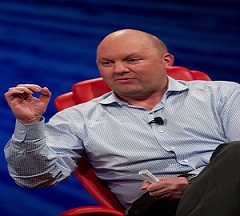 "I talk about it all the time, I think about it all the time, I miss it all the time. Why don't people just call me that all the time?" Nineties Andreessen told a puzzled group of reporters who had reached out to him to understand the reasoning behind his recent name change. He also mentioned that the name change is smart, since it would not impact the reasoning behind the name of his VC firm – a16z – the reasoning is just a Google search away, and he uses that as an IQ test for entrepreneurs.
Nineties is not the first person to change his name to reflect his interests – AVC Wilson beat him to that quite some time back.