Paul Graham Launches ZC: TopRamen And Diet Coke For 25 Percent Stake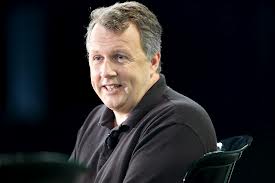 "Do what you love" Paul Graham told a room full of twenty somethings gathered at the Silicon Valley History Museum. It was an invite-only event to mark the launch of Z-Combinator, a new technology incubator, mostly on the lines of the popular Y-Combinator. "Mathematics proves that a small piece of something is greater than a big piece of nothing. I have written a program in arc to prove this as well" PG said, referring to the harsh terms of the incubator. Selected batches, mostly 2-3 young founders, would get TopRamen noodles and Diet Coke every day for 3 months, in return for a 25 percent stake in their companies.
"It's not about the noodles. It is all about the networking" a visibly excited twenty year old told SVChronicle, eating his first plate of TopRamen at ZC. Meantime, SVChronicle has learnt from reliable sources that it was Jessica who had convinced PG to include Diet Coke in addition to TopRamen as part of the deal.