'Y' App Goes Viral – Secures 50 Million In Funding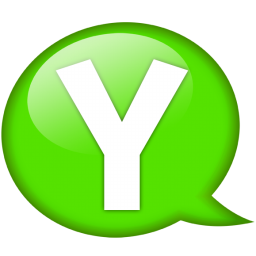 "Y is the stupidest app I have tried. Ever" tweeted Robert Scoble, 72 hours after he said the same thing about Yo. "It is just so addictive, I just don't know Y" he added in a follow-up tweet. "Asking Y, like context, is everything" tweeted Marc Andreessen. Andreessen-Horowitz has reportedly invested 50 Million USDs in Y. The latest sensation to hit the valley, Y is an app that users use to send just the letter 'Y' to their friends, who interpret the tone and meaning based on what has been happening with them lately.
'Y' asked noted VC Vinod Khosla, on hearing about the app and the investment. 'Y' replied Marc Andreessen, presumably answering 'Yes' to the question 'Do you really believe in this' from Vinod. Fred Wilson joined the discussion with a 'Y' – presumably a 'Yes!' to cheer up the discussion on this latest consumer internet phenomenon. Y is all this happening on Y? asked Jack Dorsey on Y, before realizing that he should just have tweeted that.
Image Credit: Eagle